Luxury Kitchen Remodeling Contractor Services
Transform your kitchen into one you love.
High-Quality Kitchen Renovation
At Custom Built, we believe that every homeowner should have a trusted partner that guides them through the design-build journey. We know remodeling, especially when it comes to your kitchen (A.K.A. the heart of your home), can be stressful and time-consuming, which is why we've dedicated the past 20 years to bringing design and craftsmanship together into one refined experience. Reach out today to discuss your luxury remodel in the Lansing, MI area.
Hiring the Wrong Remodeling Contractor Will Cost You
Poor Workmanship
One of the most apparent risks is the quality of work. An inexperienced or unskilled contractor might deliver subpar results, leading to issues like uneven cabinetry, poor tile work, or improper installation of appliances and fixtures.
Budget Overruns:
Inexperienced or unscrupulous contractors might underestimate costs or suggest unnecessary changes and upgrades, leading to significant budget overruns. In some cases, they might use lower quality materials than what you paid for to cut costs on their end.
Legal and Permit Issues:
A contractor who is not familiar with local building codes and requirements can create legal headaches for you. If your project doesn't comply with local regulations, you might face fines or be required to redo aspects of the remodel.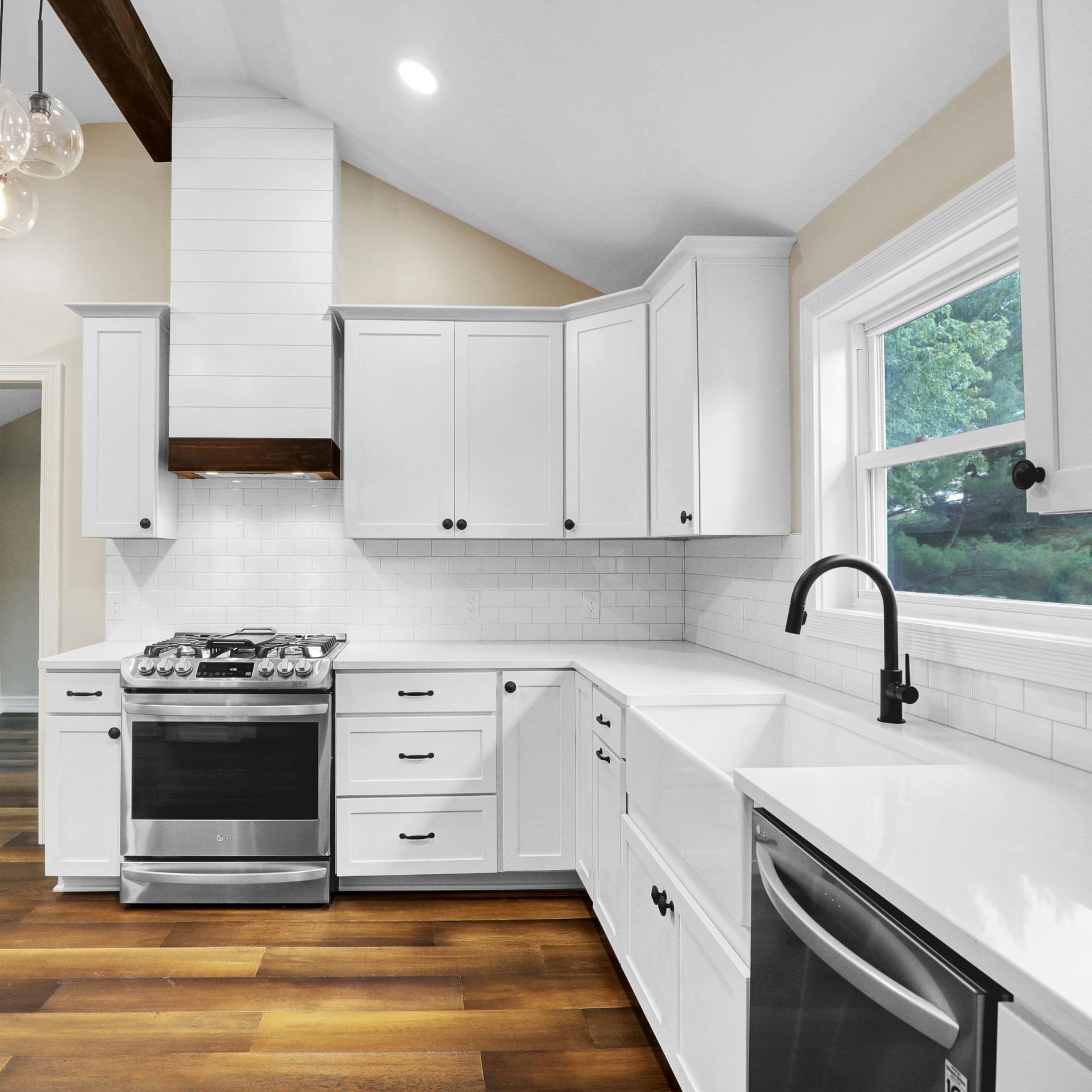 Custom Kitchen Remodels near Lansing, Michigan
LUXURY KITCHEN REMODEL COST ESTIMATES
Many companies in the remodeling industry tend to avoid discussing pricing because it can be complex with many factors. But it doesn't have to be that way. We understand that remodeling projects can be costly, which is why we believe in providing upfront pricing. Here are the prices you can expect for a luxury kitchen remodel:
Compact Kitchen
Size: 100-150 Sq. Ft.
Mid-Sized Kitchen
Size: 200-250 Sq. Ft.
Grand Kitchen
Size: 350-400 Sq. Ft.
What You Need to Know About Remodeling Your Luxury Kitchen
Below you will find the answers to Custom Built's most frequently asked questions. If you don't find the answer you're looking for, check out our Learning Center.
How Much Does A Luxury Kitchen Remodel Cost?
How Long Does it Take to Remodel a Luxury Kitchen?
What Problems Often Arise when Remodeling Your Luxury Kitchen?
What is Custom Built's Remodeling Process?
What Warranty does Custom Built Provide for a Luxury Kitchen Remodel?
Where can I see more Luxury Kitchen Remodels that Custom Built has completed?
Download Your Complete Guide to Luxury Kitchen Remodels
This guide will walk you through every step of remodeling your kitchen to make sure you are ready and prepared to get started.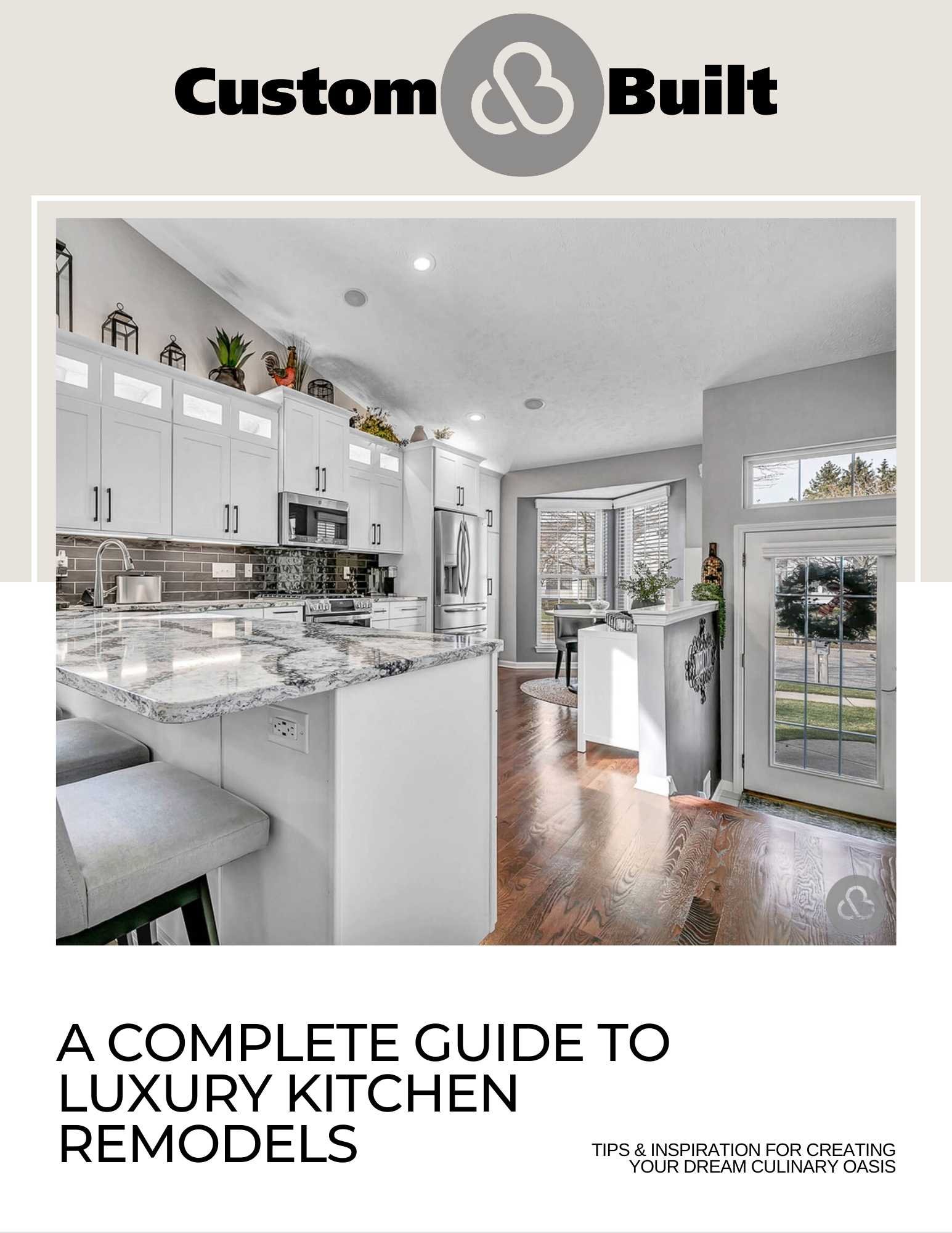 What our clients are saying
"I have worked with Mike for over 10 years on numerous projects on my home in Holt. The professionalism and quality of the finished project is unsurpassed.

They communicate throughout the entire project and always offer options and the best results for my latest idea of remodeling or upgrades to my residence. I would not consider working with anyone else – These guys are the best!"
"It's the "family-first" approach to Custom Built that makes them great. The Custom Built team's professionalism, creativity, and expertise sure made it easy on my wife and I and our kids to get through our remodel project. Truly, a great business deep rooted in family values. Looking forward to seeing and hearing about more great things from Custom Built in the future."
"I HIGHLY recommend working with Custom Built! They made our remodel process very smooth, from design to finish! Dianna understood our vision and helped us make some awesome design choices. Dave and his team were extremely professional, and Dave made sure to keep me in the loop on the project every step of the way. We are BEYOND happy with how everything turned out, and looking forward to our next project with them!"
"Custom Built was wonderful to partner with on several projects. They are caring, professional, understanding, and considerate of your ideas and budget. They have a great team of contractors who are professional and friendly. I trusted them 100% and will definitely use Custom Built for any future projects."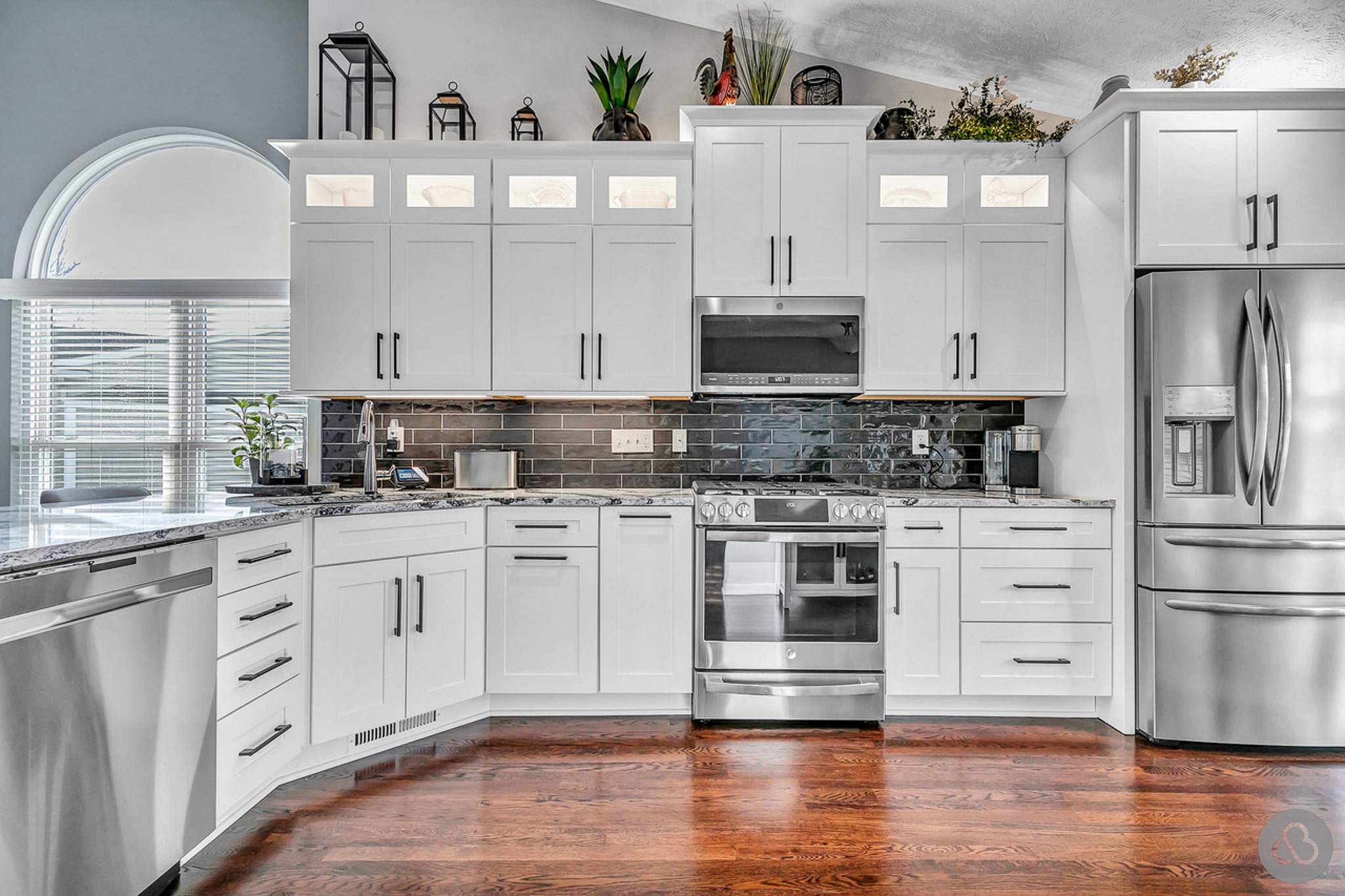 Learning Center
Luxury Kitchen Remodeling
Find the answers to all of your kitchen remodeling-related questions through the resources located in our Learning Center.
Ready to Love Your Kitchen?
Contact Our Team Today!