Kitchen Remodeling Contractor Services
Get the perfect kitchen for your home. Custom built - for your unique needs.
High-Quality, Custom Kitchen Remodels
Custom Built is your one-stop shop for high-end custom kitchen remodeling contractor and renovation projects in the Lansing, MI region. We will give you the peace of mind that comes from working with professionals who know how to get things done right. From full kitchen renovations to expand kitchen additions, our team has the skills to bring your dream kitchen to life. Contact us today to discuss your kitchen remodel project in greater detail.
What our customers are saying
"I have worked with Mike and Chris for over 10 years on numerous projects on my home in Holt. The professionalism and quality of the finished project is unsurpassed.

They communicate throughout the entire project and always offer options and the best results for my latest idea of remodeling or upgrades to my residence. I would not consider working with anyone else – These guys are the best!"
"It's the "family-first" approach to Custom Built that makes them great. The Custom Built team's professionalism, creativity, and expertise sure made it easy on my wife and I and our kids to get through our remodel project. Truly, a great business deep rooted in family values. Looking forward to seeing and hearing about more great things from Custom Built in the future."
"I HIGHLY recommend working with Custom Built! They made our remodel process very smooth, from design to finish! Dianna understood our vision and helped us make some awesome design choices. Dave and his team were extremely professional, and Dave made sure to keep me in the loop on the project every step of the way. We are BEYOND happy with how everything turned out, and looking forward to our next project with them!"
Let us Help you Design the Perfect Kitchen for Your Home
When it comes time for your kitchen renovation, you want a contractor who is not just qualified but also experienced and ready for anything.
Our team of experts has designed more kitchens than we can count on both hands – which means they know what makes one great. We'll take care of all aspects from start to finish: including designing an elegant space tailored specifically to your needs.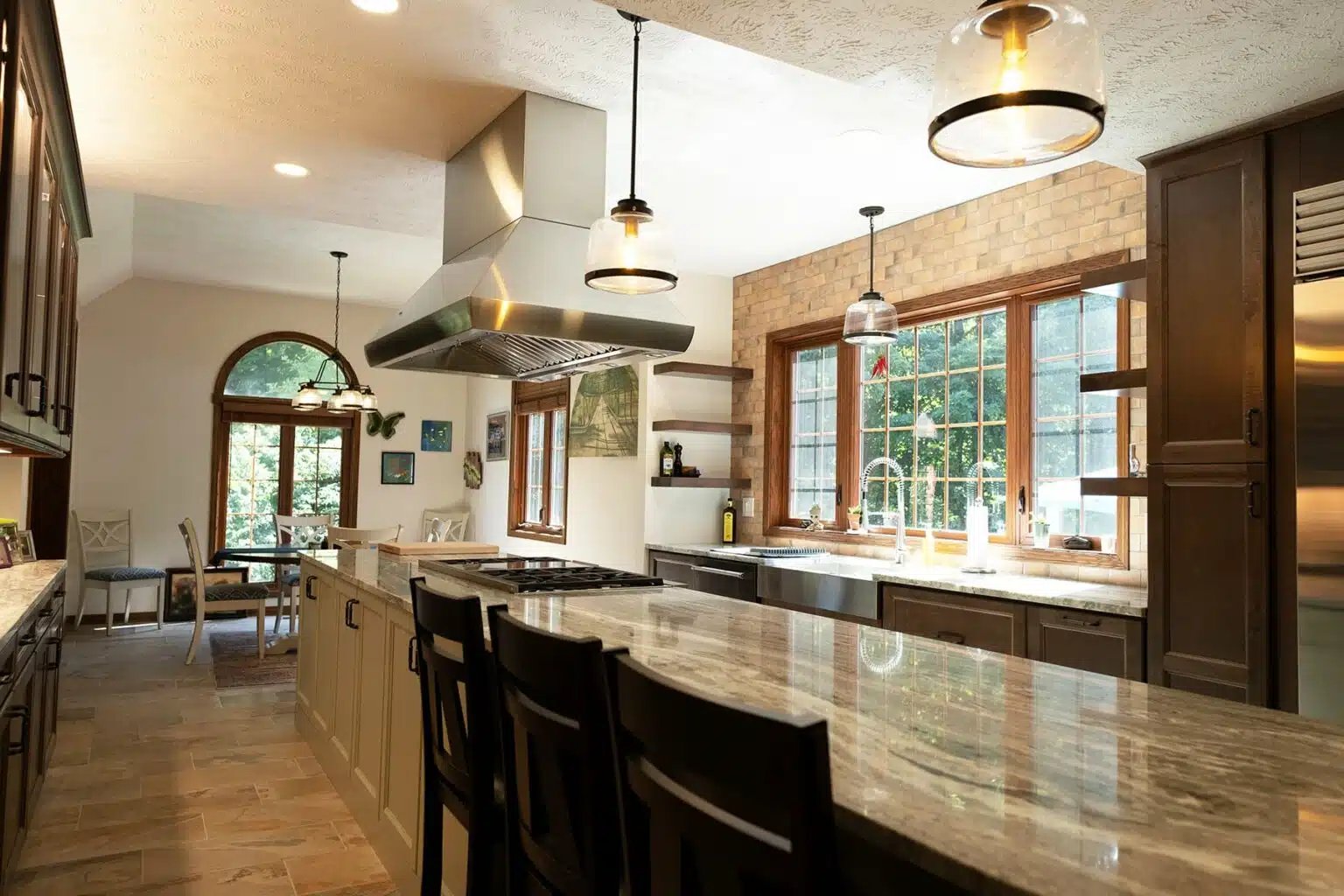 Our "Lifetime Workmanship Warranty"
An investment in a kitchen remodel is a sizable one, so before you sign on the dotted line, you want to make sure that the kitchen remodeling contractor you are working with provides you with a written copy of their warranty and so you can review it.
The good news is, at Custom Built, we feel so confident in our work, that we are the ONLY remodeling contractor in Lansing that will provide you with a "Lifetime Workmanship Warranty".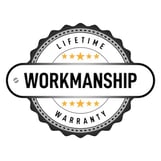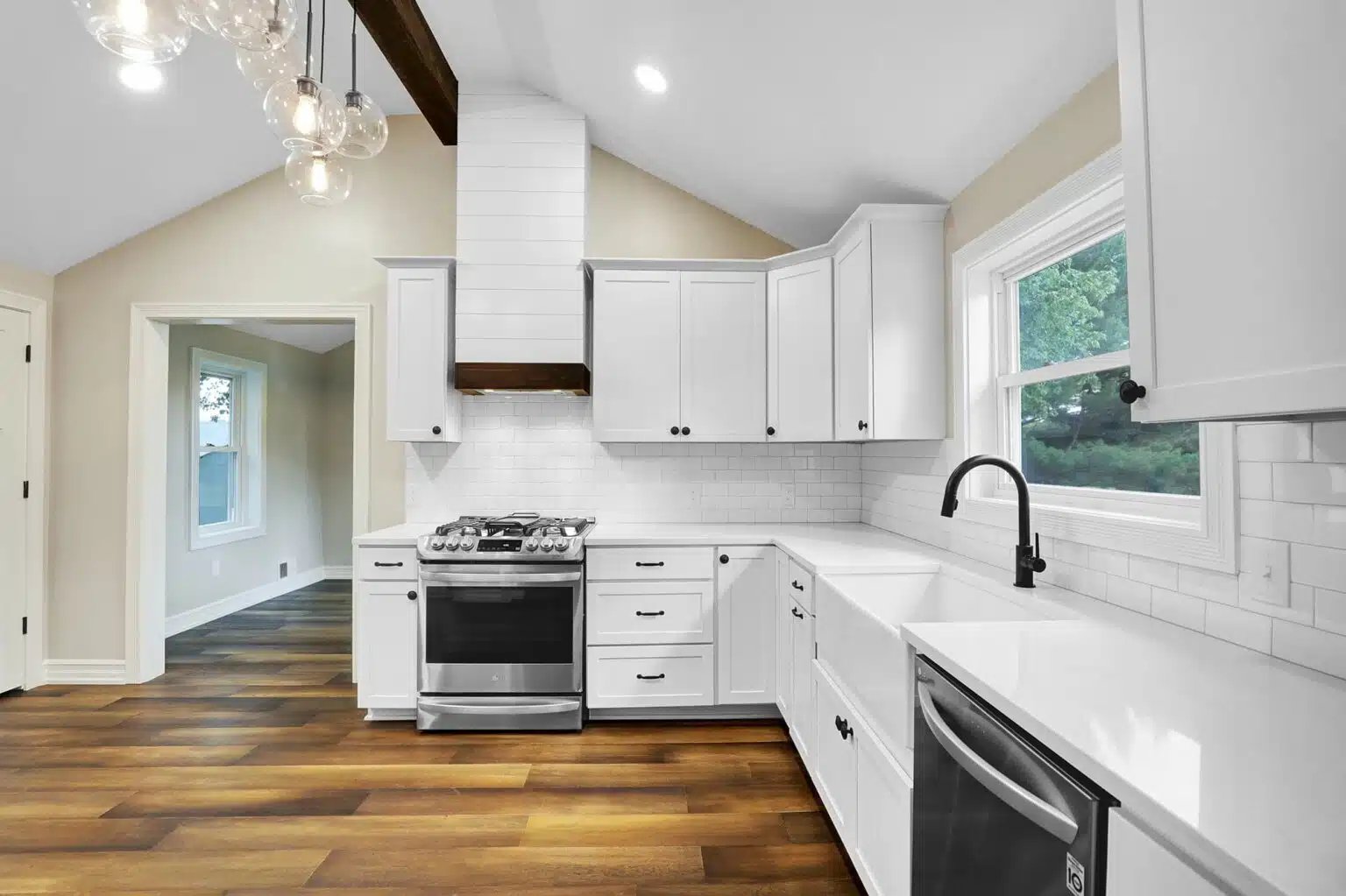 Other remodeling companies typically offer a 12-36 month workmanship warranty — with normal use (i.e., the wear and tear of everyday life).
By hiring our team you are getting a reputable and experienced kitchen renovation contractor. This means you also get the added benefit of our vast knowledge about different materials and manufacturers, because each component, from floors, paint, faucets, and more carries its own product warranty.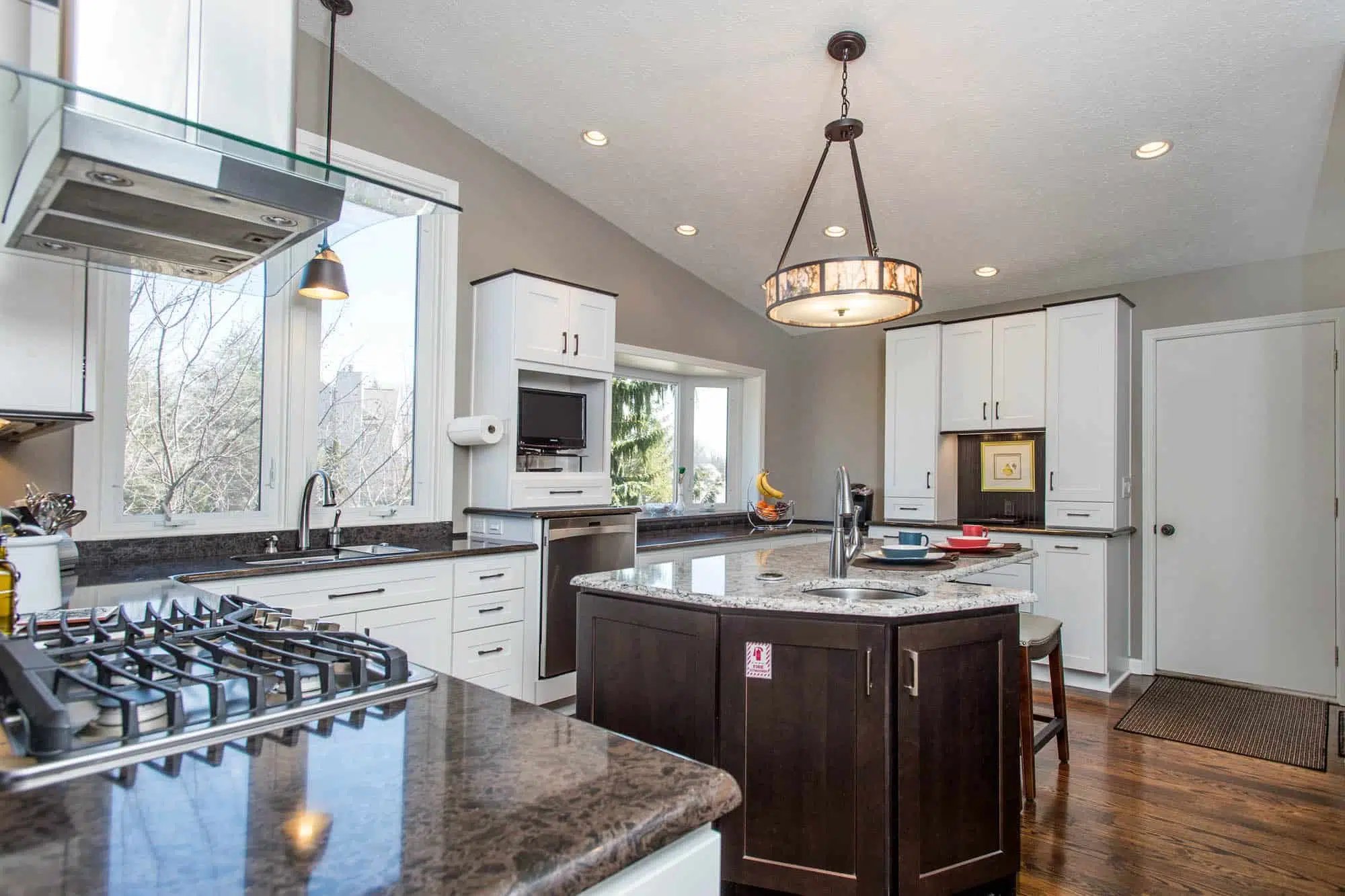 Download our Kitchen Remodeling Planning Guide
This guide will walk you through every step of the kitchen remodeling process to make sure you are ready and prepared to get started.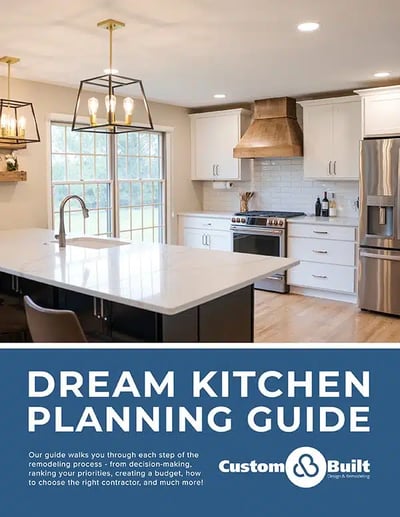 Ready to Get Started?
Contact Our Team Today!