Custom Deck Builder
We specialize in designing and building beautiful decks that are perfect for your family.
We Provide Deck Building & Design Services For Homeowners Across Mid-Michigan
At Custom Built, we specialize in designing and building beautiful, well-crafted decks and outdoor living spaces for families just like yours. We have been in business for over 20 years and have built a reputation as the deck builder of choice in Lansing.
We believe that your deck should be an extension of your home and a place where you can relax and enjoy time with family and friends. That is why we use the highest quality materials and craft each deck with the utmost care and attention to detail.
Whether you are interested in a traditional wood deck or something more modern like a composite deck, we can help you design and build the perfect space for your needs. So if you are looking for a deck contractor you can trust to build a beautiful and well-crafted deck, reach out to Custom Built today!
We Love TREX® Composite Decking... And So Do Our Clients!
If you're in the market for a new deck, you may be wondering whether wood is still the best material to choose. In short, the answer is no. Wood decks require a lot of maintenance in order to stay in good shape, and they're also subject to damage from the weather and insects. Composite decking is a much more durable option that will keep your deck looking great for years to come.
Trex composite decking is designed to withstand the tough Michigan weather. It's also fade-resistant and won't splinter or rot. If you're looking for a deck that will give you years of enjoyment with minimal maintenance, Trex composite decking is the way to go.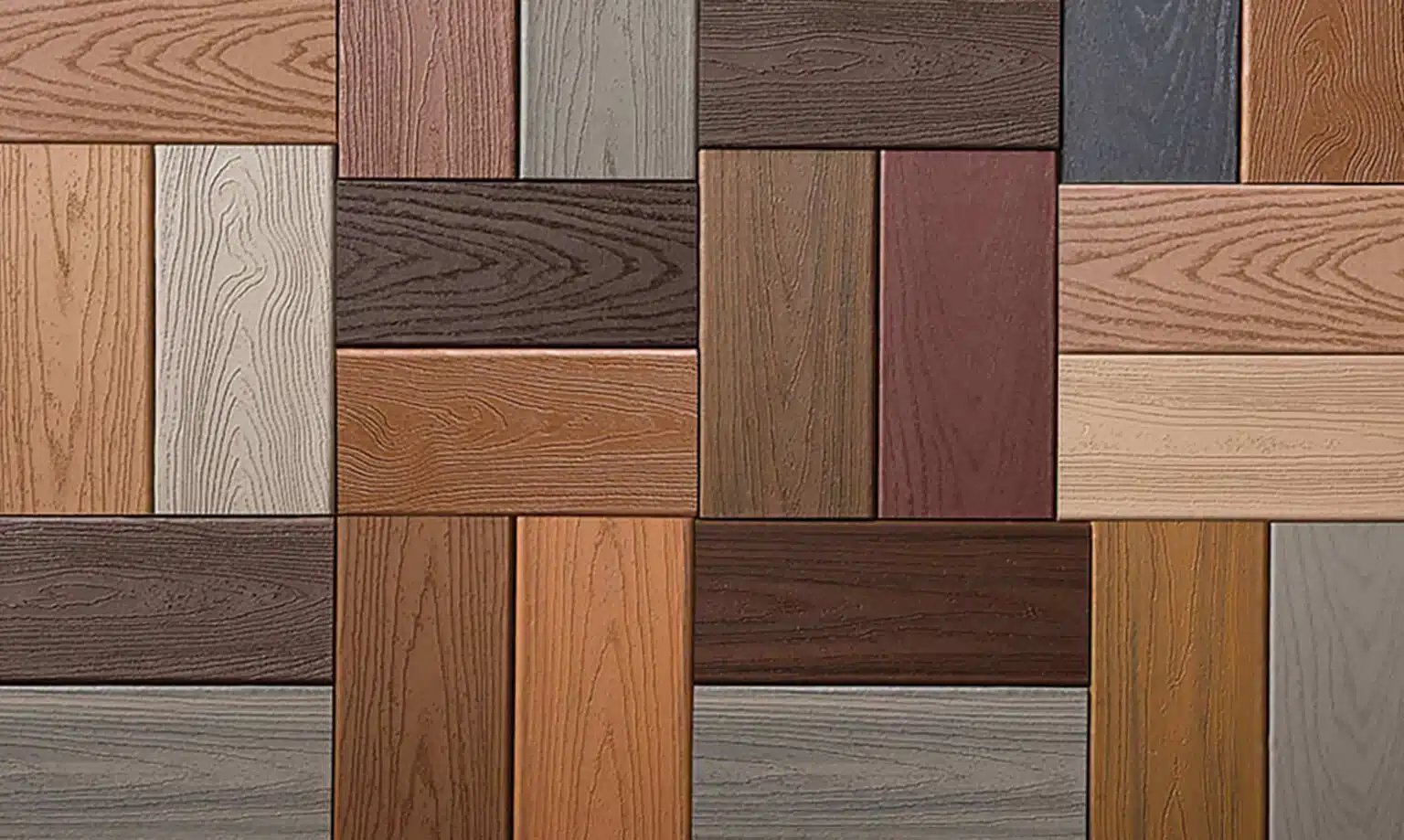 What is TREX® Composite Decking Made Of?
Trex® composite decking solutions are considered the pinnacle of modern deck construction. The decking is made from a combination of reclaimed wood and plastic. As a result. its durability and weatherproof qualities make it the preferred choice when building a quality custom deck.
TrexPro® Platinum deck builders are the leading TrexPros in their markets and are recognized for their ability to design and build outdoor living projects with Trex, ranging from the simple to the most complex.
As a Trex PRO Platinum Deck Builder, we love to draft and design using their long-lasting composite decking. If you're looking for a deck builder or contractor who can help you create your dream deck, look no further than our team here at Custom Built, your Lansing-based, TrexPro® Platinum deck builder.
No Staining Required – Multiple Color Options
Traditional Wood Vs. Trex® Composite Decking, Hint, One Has a 25 Year Limited Warranty!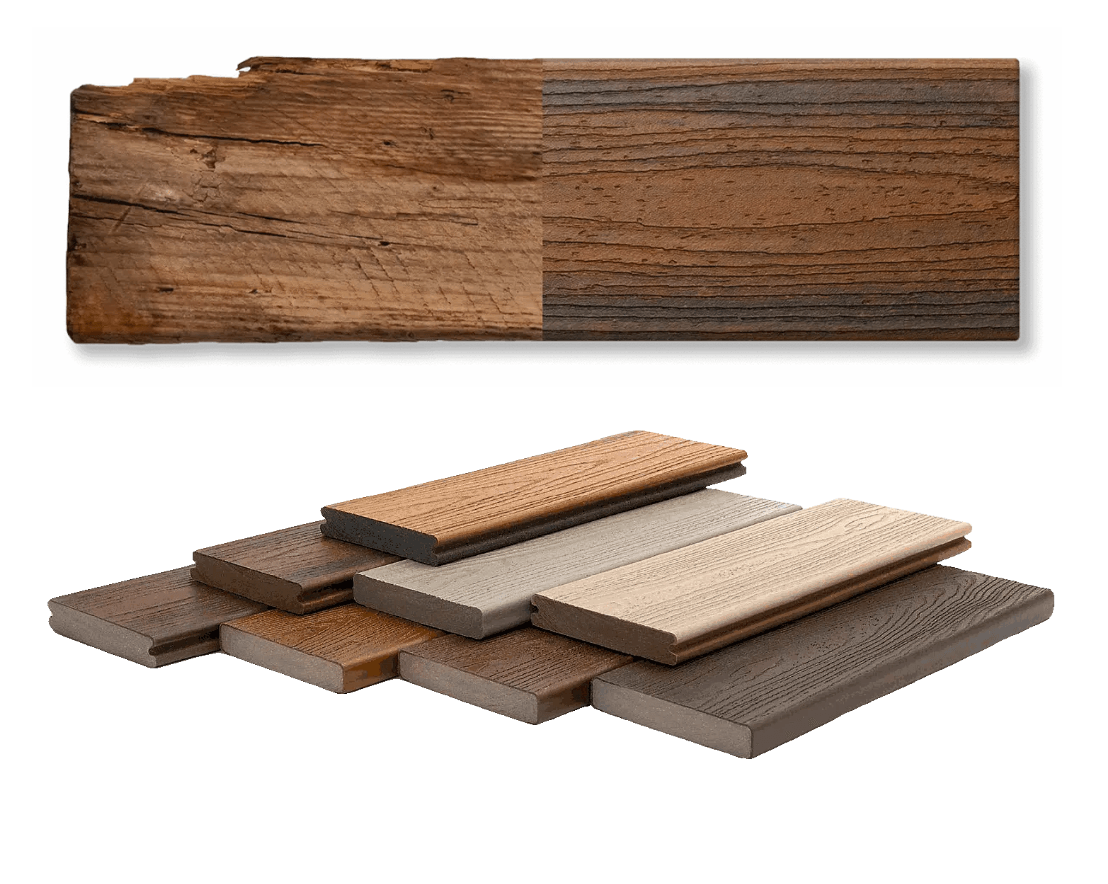 View & Download the Trex® Product Catalog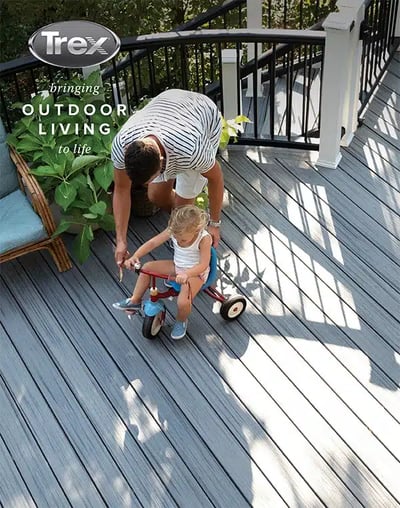 Planning Your Deck Project: Things to Consider
When you're planning your deck design, be sure to consider all the features that will make it perfect for your Lansing MI home. Your deck builder or contractor can help you with this process, but it's important to have a general idea of the features you want before you begin.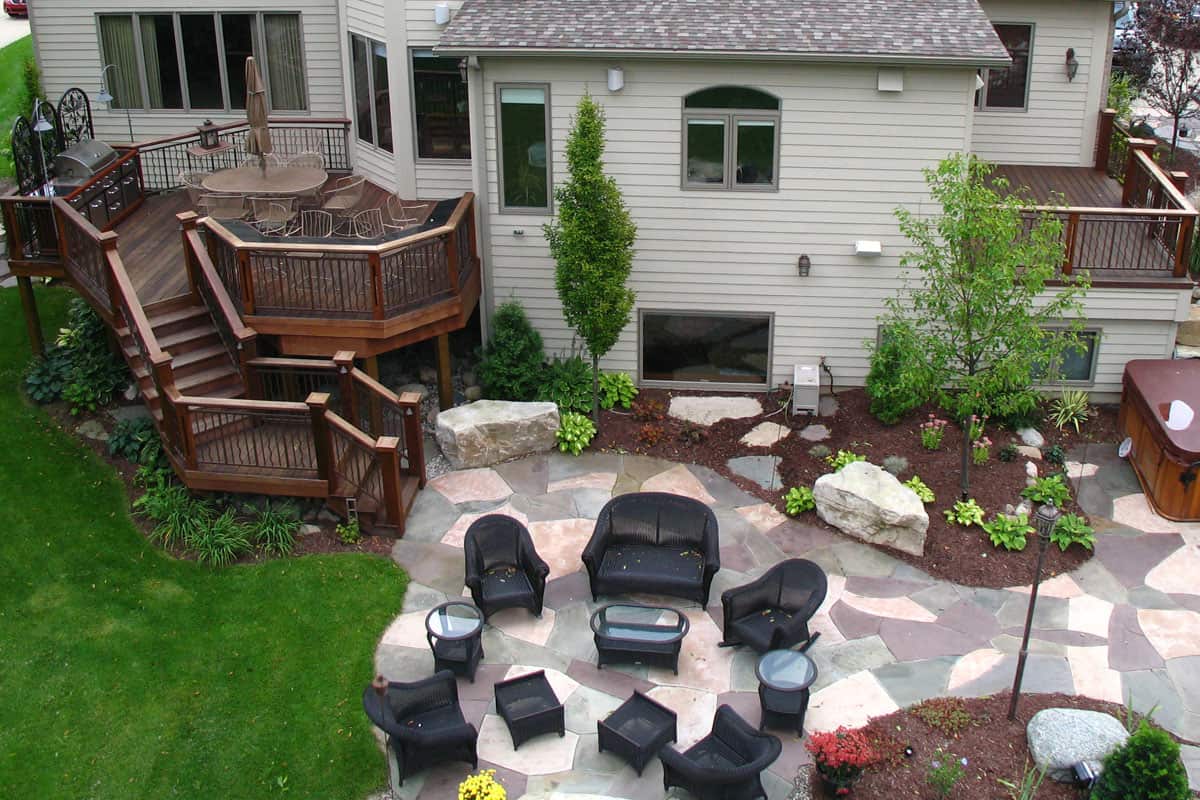 Some deck design features to consider include:
Size
How large do you want your deck to be? Will it be used for entertaining large groups or just intimate gatherings? Keep in mind that a larger deck will require more maintenance than a smaller one.
Layout
What kind of layout do you want? Do you want multiple levels or just one large area? Do you want a built-in pool or hot tub, or just a simple space for grilling and relaxing?
Material
What kind of material do you want your deck to be made from? Wood is a popular choice, but there are also composite materials that require less upkeep.
Lighting
Do you want your deck to be illuminated at night? If so, consider adding string lights or post lights to create a warm and inviting atmosphere.
Furniture
What kind of furniture do you want on your deck? Built-in benches are great for saving space, while outdoor rugs define different areas and add comfort underfoot. With so many options to choose from, there's no reason not to create the perfect deck for your home.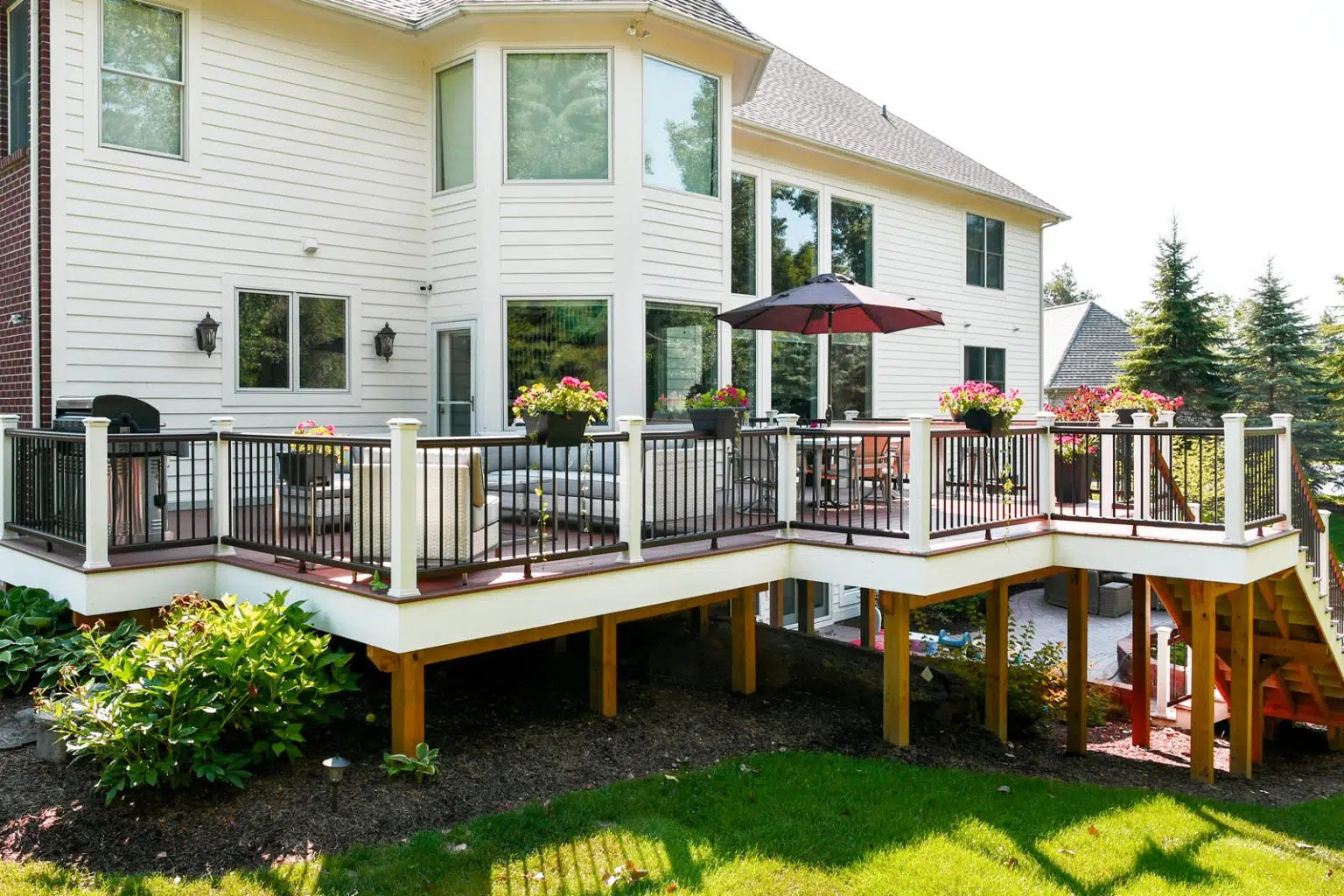 Lansing's Premier Deck Builder - We Can Design & Build Any Type of Deck You Can Imagine!
Decks come in all sizes, shapes, and levels and are as diverse as the homes they enhance. In particular, multi-level decks have become more common, but are especially well-suited for two-story homes and/or lots with varied elevations. Depending on the possibilities provided by your home and lot, you can choose:
Ground-Level Decks (or platform decks) have one main level with other levels defined by steps. These decks are near-grade but can be designed to accommodate many different uses and home styles. Decks near grade can also easily be made accessible for the disabled and may not require railings to meet building safety codes.
Multi-level decks are a combination of any or all of the above and are especially useful when accessibility is necessary, and when features like pools, hot tubs and fire pits are part of the plan. It is important to note that all decks must meet local building codes so hiring a reputable contractor is key to success and safety.
Raised Decks are recommended for homes with above-grade first floors like those with walkout basements. These decks are built on foundation posts and will have space underneath that is either:
Limited and can be concealed, used for storage or landscaped.
Tall enough to provide useable living space.
Second-Story Decks work well on homes with backyards that slope away from the foundation, but they can be designed to accommodate just about any home style or lot. They can also be combined with ground-level decks and/or patios, built-ins, and landscaping to create your perfect outdoor paradise.
Curved, straight or both? While many of your deck style and design decisions will be based on practical needs, the "look" of your deck offers more flexibility. One of the most visually exciting possibilities is to incorporate curves into your design. This requires the use of building materials that are bent to exact measurements and are often accompanied by railing that is also curved to create a fluid and flowing look.
What our clients have to say...
"Excellent company to work with. Detail oriented and process driven. From Josh, to Brian, to Aiden. I can't say enough great things about this company. We had our
deck
remodeled and absolutely fell in love with it. They made sure all of our needs were met. Furthermore, they fixed all the nuances that popped up after the install and made sure it was right."
"They completely transformed my
deck
, it was such an easily and informative project! Everything was so fast also! I was amazed how quickly they can put together a large
deck
. The contractors were so nice and Brian is the absolute best with communicating every expectation. This was completely stress free! Worth every penny, I plan to use them again for many" projects in the future!
"Custom built has a fast response time. A streamlined process for design and wonderful people to work with. We have a beautiful new trex
deck
and look forward to working with them again."
Ready to Get Started?
Contact Our Team Today!