Elysiah Moore
Design Intern for Custom Built Design & Remodeling.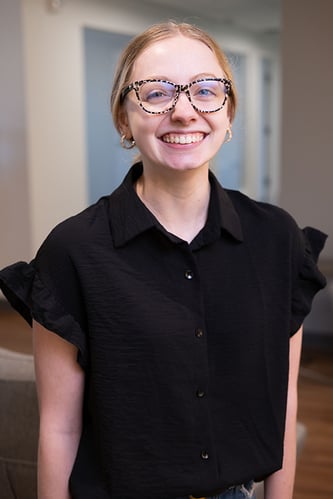 Elysiah is a valuable asset to Custom Built, bringing both professional and educational experience to the team. Prior to joining our company, she assisted clients with their furniture and residential layout needs in the Allendale area.

Elysiah is pursuing a Bachelor's degree in Interior Design at Kendall College of Art and Design. During her studies, she has developed a passion for designing both residential and commercial spaces, as well as doing the behind-the-scenes administrative work that is integral to a successful project.

Her design internship allows Elysiah to actively apply her education, positioning her to bring the most current industry principles to our clients and their design needs.

Elysiah is a valuable member of the Custom Built team, enjoying the positive atmosphere and family-focused mindset of the company. In her free time, she enjoys spending time with friends and family, attending sporting events at Michigan State University, and planning for her upcoming wedding with her fiancé.