deck remodel
Inviting, Spacious, and Tranquil
Dream
A Refreshed Deck for a Revitalized Hosting Space
Tim and Cathy Staudt host an annual fundraiser, inviting hundreds of guests to support the Sparrow Foundation and MSU Marching band. Having lived in their home for over 20 years, they were becoming frustrated with the limitations of their original wood deck. "The deck we had was too small, it was weather-beaten," the Staudts said. Every year they had to power wash and restain the wood, a process that was very time and energy consuming. Their primary goals were to stay in the home they had raised their children in, and to entertain the way they wanted to entertain. They wanted a company who could guide them through all their options and had the know-how to "get it done."
Design
Tim and Cathy came into the project knowing they wanted a spacious, well designed deck that was easy to maintain. After visiting us at our booth in the MSU Home and Garden show, they decided to move forward. During the design phase, they selected a Trex Transcend product for its sleek look and low-maintenance durability. Our team put together a 3D digital rendering of an over 500 square foot deck with a unique octagonal feature, black aluminum signature railings, a sturdy, two-landing staircase, and custom Trex lighting. The Staudt's loved what they saw.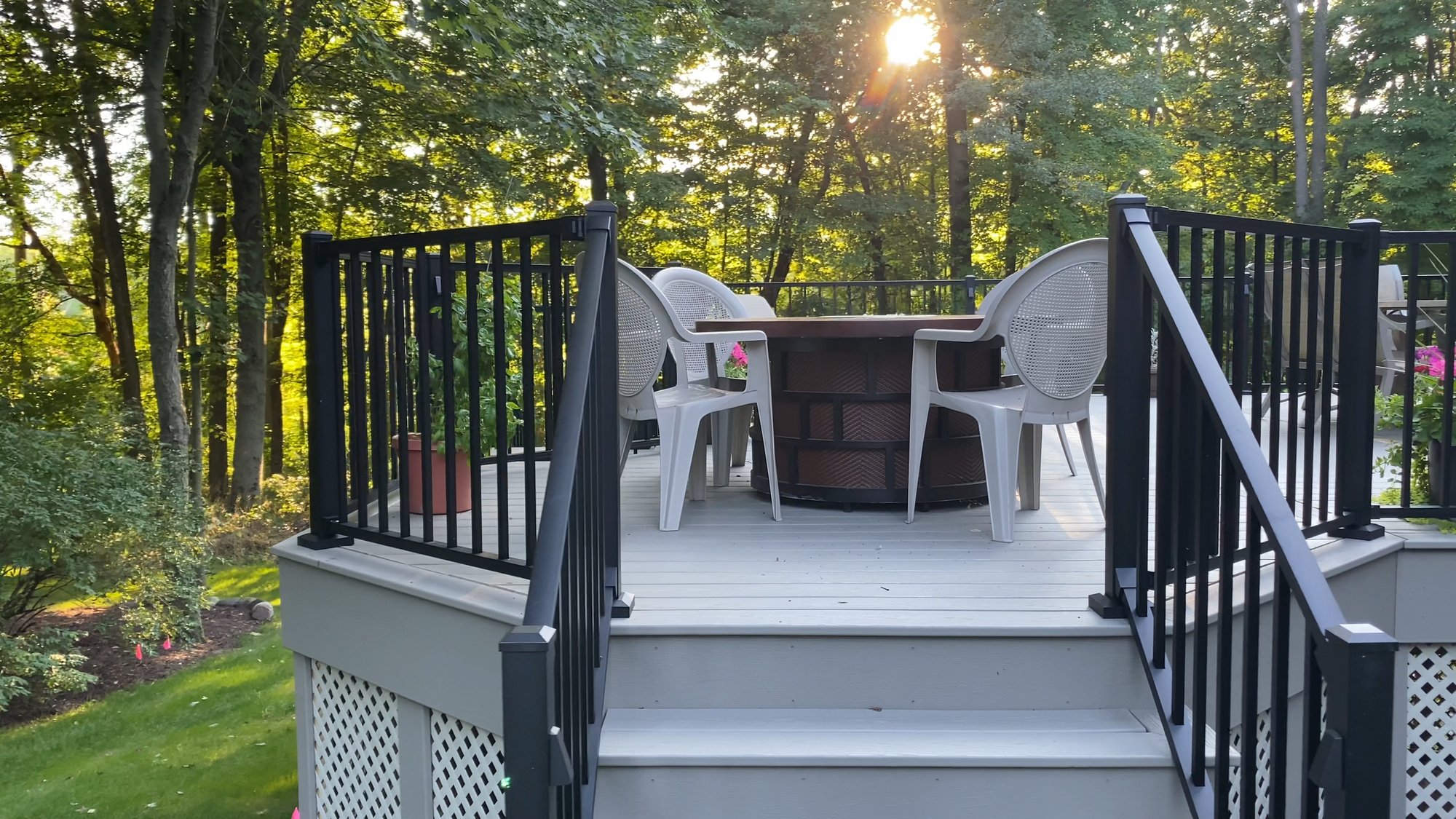 Build
Because of the extensive size changes, the original deck had to be completely torn out, down to the footings. Our production team worked strategically around the large slope of their backyard, as the grade changed dramatically from top to bottom. Along with the seamless decking and border, the Staudt's deck included the unique design element of breaker boards around the octagonal feature which set it elegantly apart. Additionally, we finished the staircase landing to blend in with the surrounding landscaping. The entire build phase took two weeks from start to finish. "It amazed me they could do this in two weeks. They said it was two weeks and it was two weeks," the Staudts said, "It's exactly what we were looking for." The Staudts were incredibly happy with how fast and efficient the entire process was. They are looking forward to hosting their annual fundraiser on their beautiful and spacious Trex deck!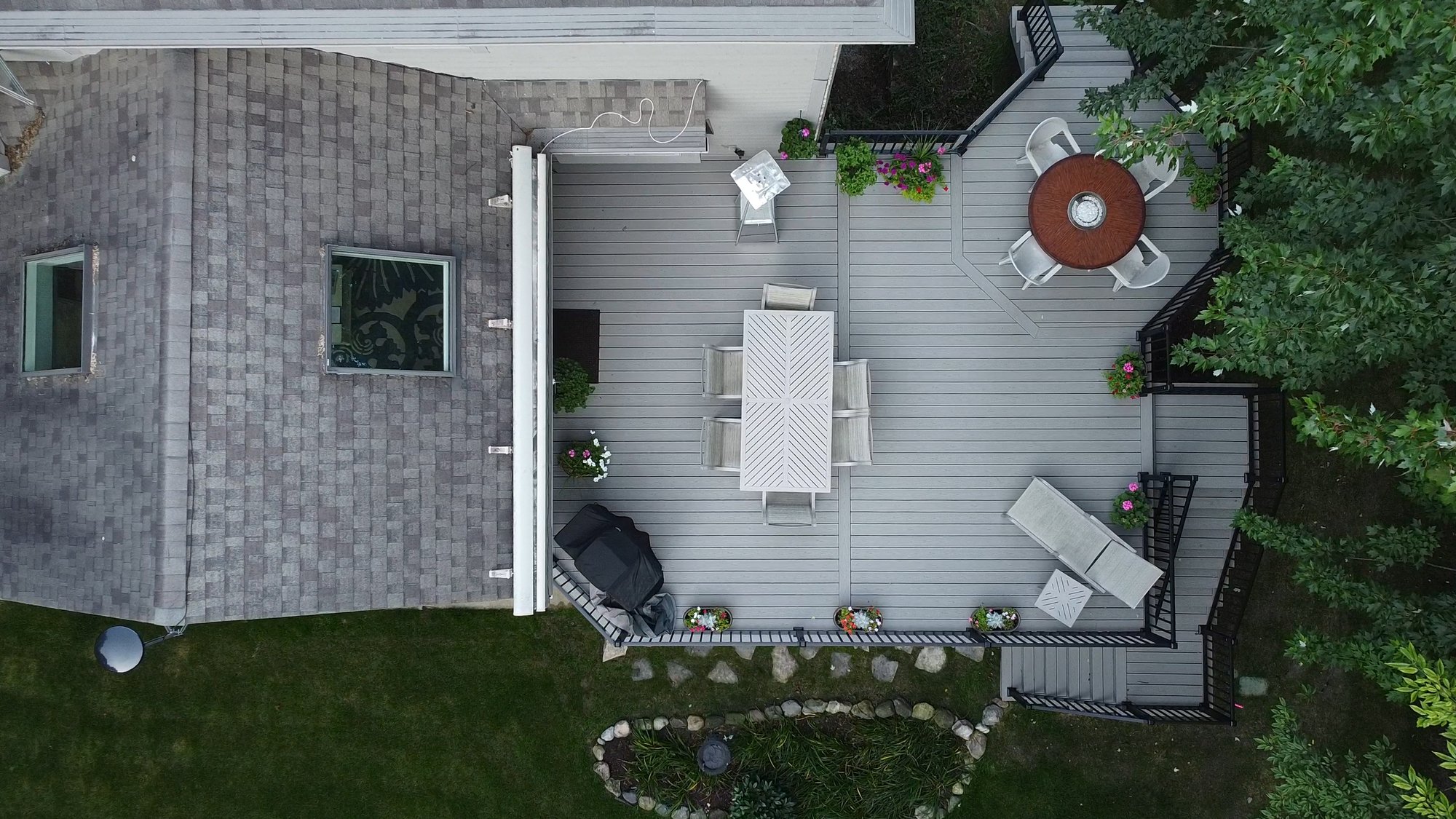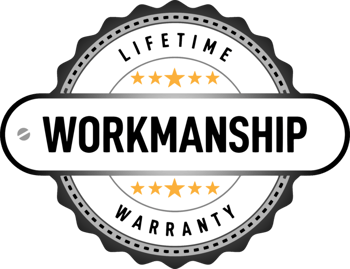 Ready to Get Started?
Contact Our Team Today!