bathroom remodel
Light, Bright, and Fresh
Dream
An Elevated Bathroom with Quality Finishes
Ken and Alexa, owners of a home built in the 1990s, were looking for ways to update its style and functionality while tying it into the extensive oak trim that ran throughout their entire home. This was their third project with Custom Built. They came to us this time looking for a complete bathroom remodel, wanting to pull everything out and start from scratch. They wanted to double their shower size, add Euro style glass doors, new flooring, hardware, and a double vanity set up. Professionals with high quality consciousness, the couple had come to trust our company and wanted the full-service remodeling experience we offer from concept through completion.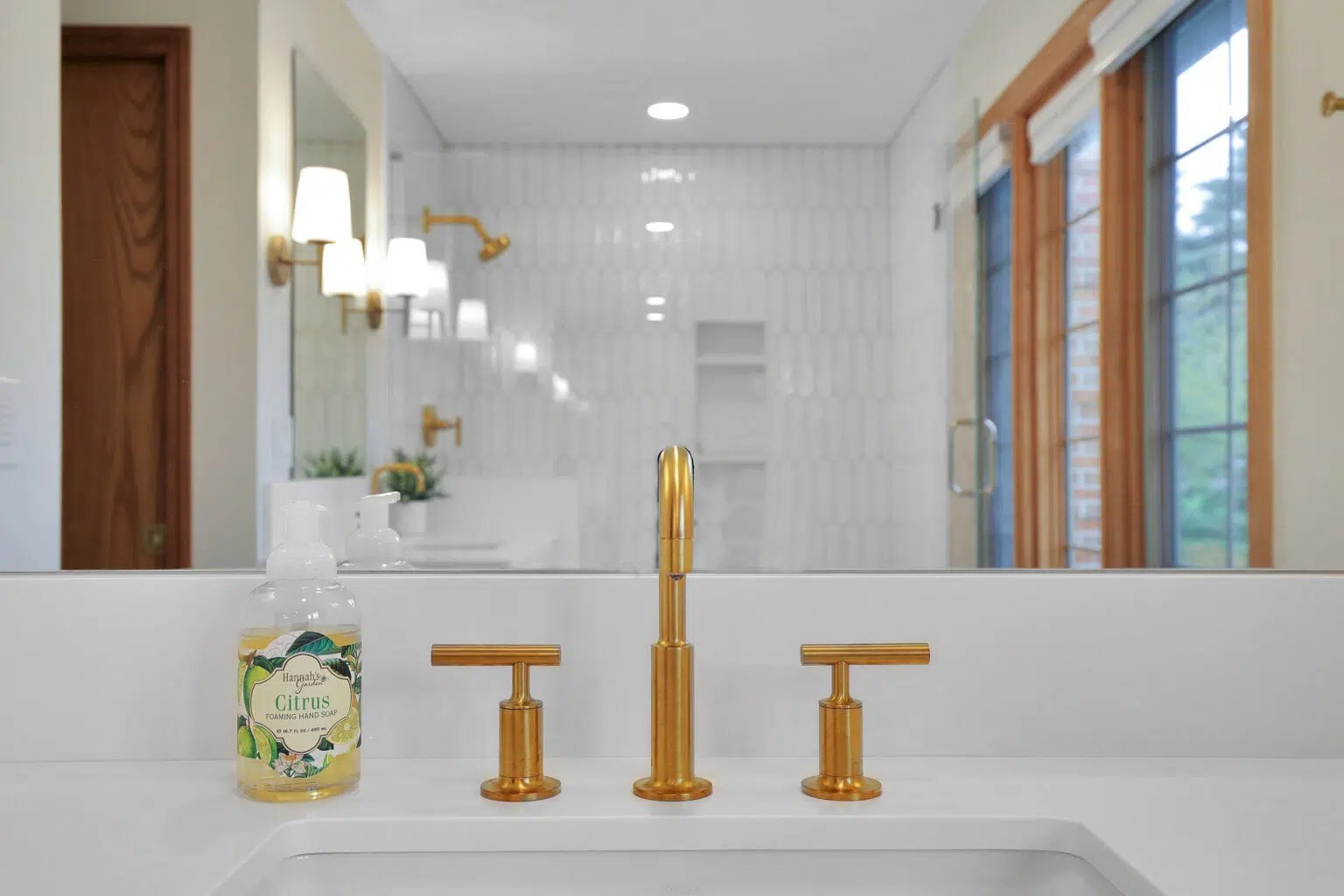 Design
Alexa came into the design process already knowing a lot about what she liked and wanted. Ken, over 6 feet tall, requested that the shower head be installed several inches higher than his head. Our team collaborated with the couple to confirm Alexa's already good tastes, offering her stylish selections such as pencil tiles for the shower wall, stone countertop options, and Kohler fixtures for the shower and sinks. Knowing what you like and knowing what is possible are sometimes two separate things, and this is where collaboration became a key element in our design partnership. Ken and Alexa were excited to see their brand new bathroom with our digital 3D rendering software before any work had begun.
Build
Constructed during the Covid 19 pandemic, there were already several challenges affecting this bathroom remodel, but other unique obstacles also came up. Building codes had changed since the initial home construction, requiring their low-setting windows to be paned with tempered glass. We worked with the building department to resolve the issue with the application of a film that met the safety requirements without the added cost and seal breakages of replacing the panes. Additionally, the plumber measured and installed the shower head a few inches lower than Ken had asked. This took some time to fix since the entire shower was installed. We developed a plan to address the issue and sent our production crew back to adjust the height and repair the tile. While these kinds of challenges commonly arise on full scale remodeling projects, we are committed to managing and correcting them for our clients. Ken and Alexa are very happy with their beautifully remodeled bathroom as well as the full-service remodeling experience they received with us.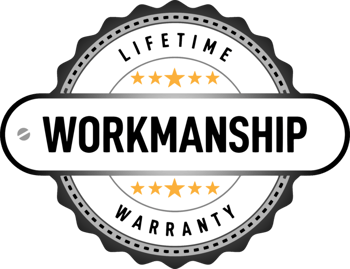 Ready to Get Started?
Contact Our Team Today!