home remodel
Updated, Bright, and Open
Dream
A Modern, Farmhouse-style Guest Residence
John and Hannah had recently purchased the old farmhouse on a plot adjacent to their home and orchard with the dream of renovating it and creating a guest residence for close family. Built in 1880, the home posed several remodeling challenges. It might have been easier to tear down than update, but the family wanted to preserve the history of the place while reconfiguring it for modern use. The couple chose Custom Built because they wanted a turnkey process, a one-stop design and build company with the creative capabilities to tackle the unique and challenging project. Having a general remodeling vision, they were looking for a company that would also focus on collaboration and good communication.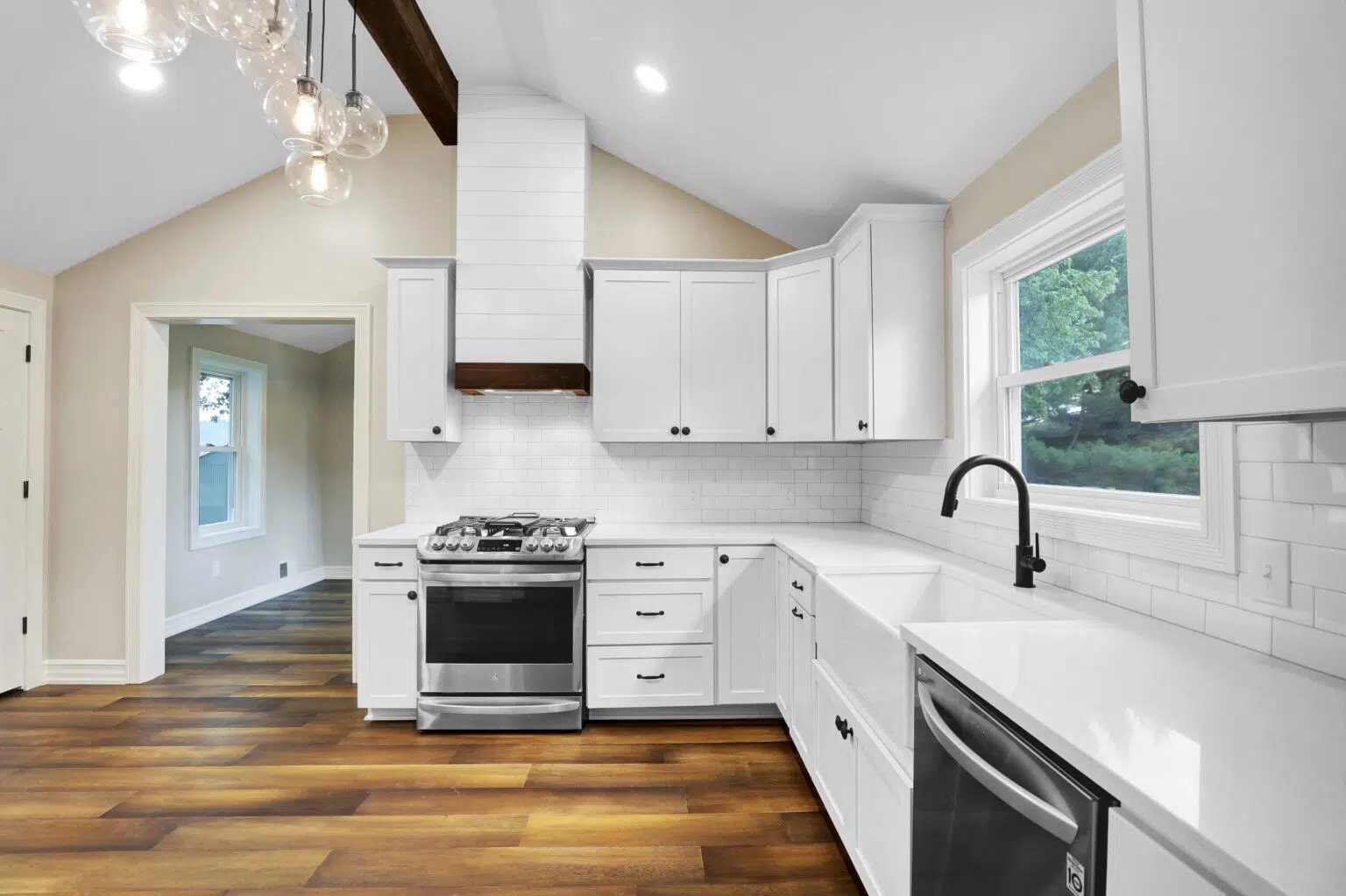 Design
John and Hannah brought many ideas to the design table, and our team of project development advisors and designers worked with them collaboratively to address a number of structural challenges. An awkward bi-level entryway, an unusable Michigan basement, and the small, closed-off rooms typical of old farmhouses required creative thinking and detailed construction knowledge to resolve. The couple was excited to see the potential of this old home transformed on our 3D rendering software during their design meetings.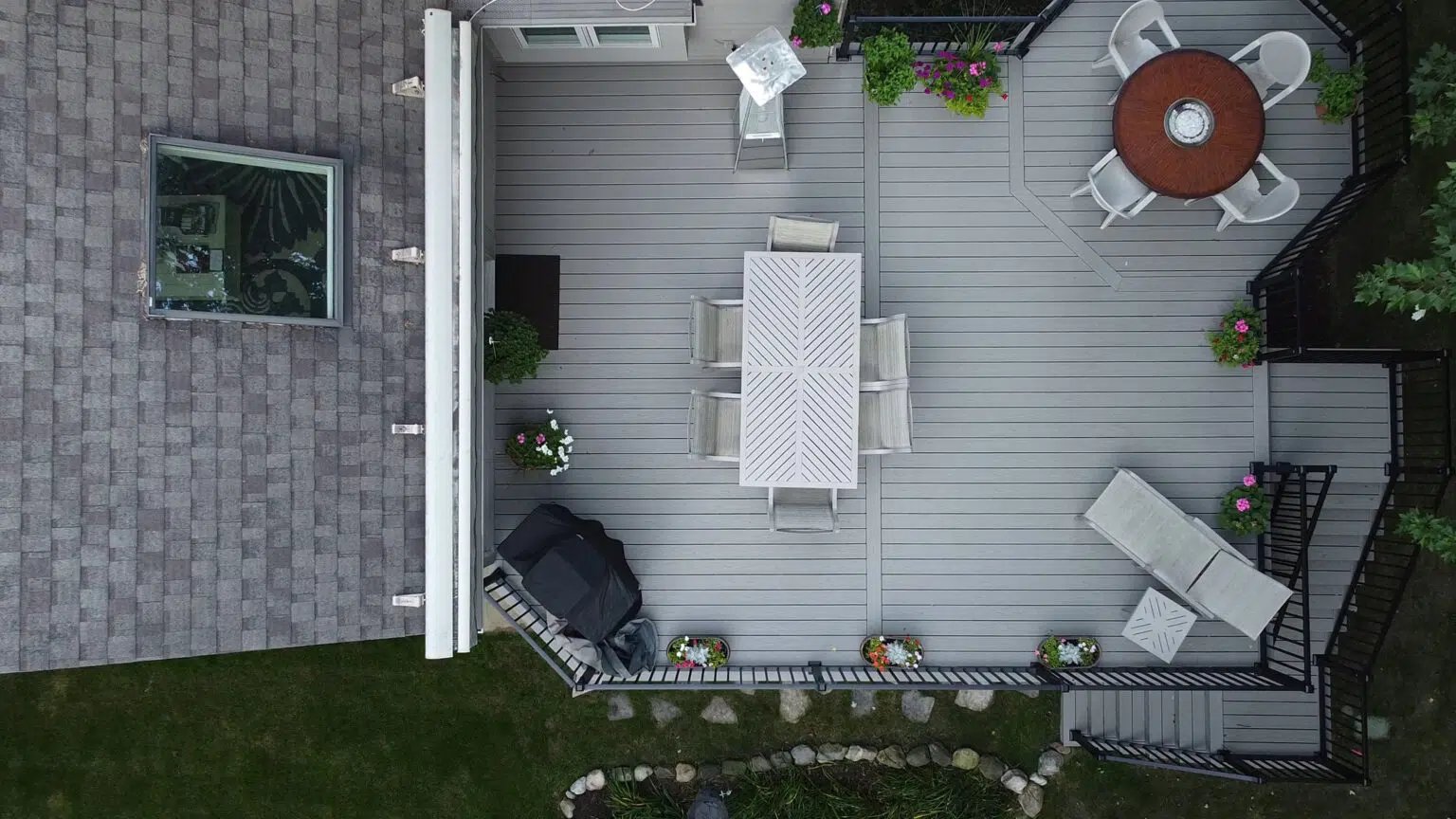 Build
We closed off the awkward entrance, moved the door into the original dining room, and transformed it into a welcoming foyer with built-in benches and coat hooks. We tied in an entirely new addition with vaulted ceilings to replace the dining room, reconfigured the kitchen to make it more spacious and usable, and transformed the Michigan basement into a full basement under the entire project. Refinishing the original floors and adding wainscotting to the family room, the old house took on a brighter, more spacious look, while maintaining a modern farmhouse style. Many challenges came up during construction, including having to replace a subcontractor for poor workmanship and multiple tile breakages during the installation of a euro style glass shower door. Maintaining good communication in the midst of these setbacks became the most important element. At the close of the project, John and Hannah were thrilled with the complete transformation of the space and their ability to have family come live in it near them.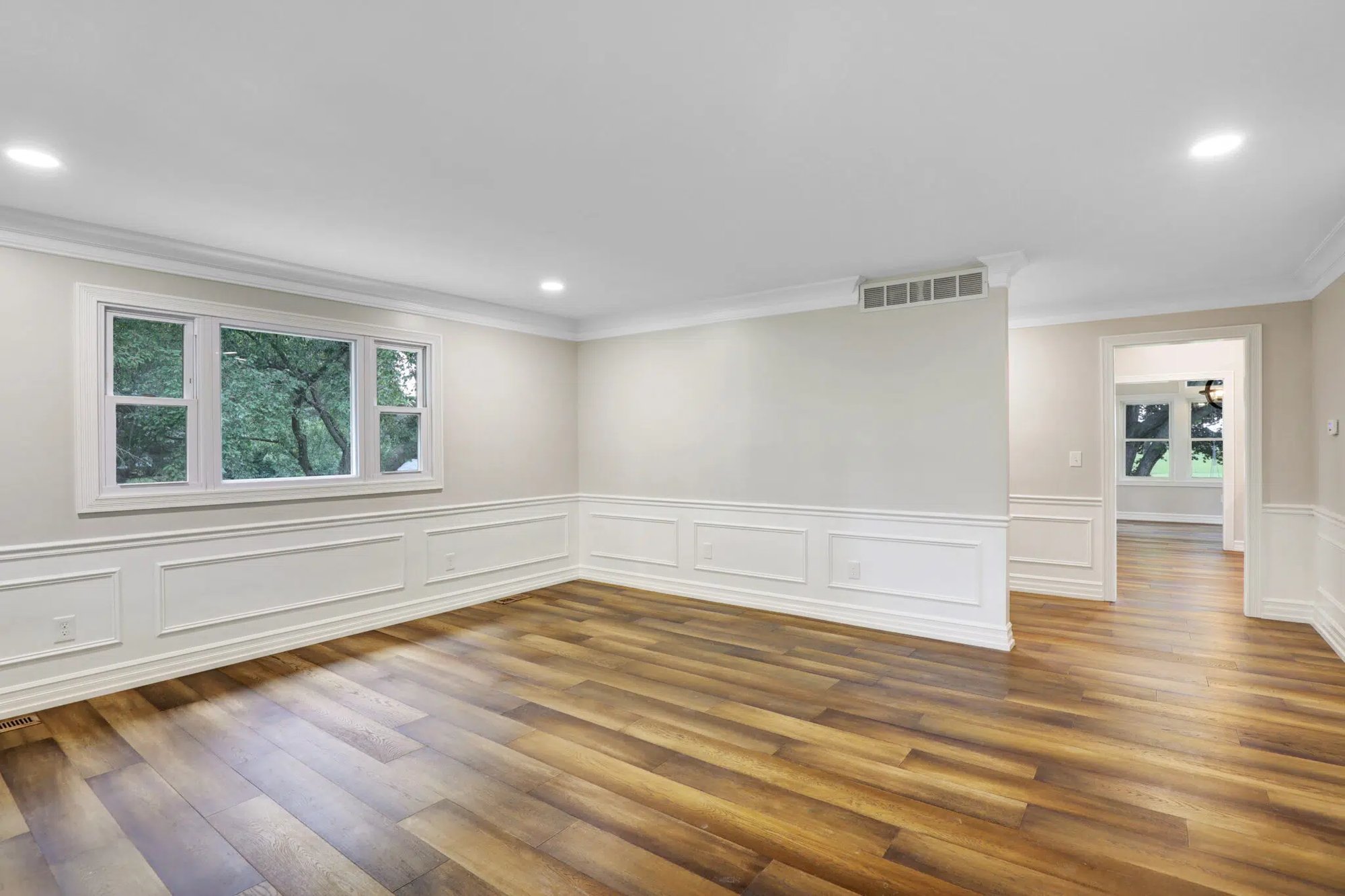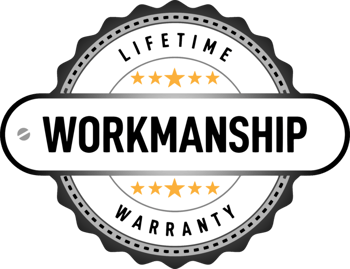 Ready to Get Started?
Contact Our Team Today!