remodel
Open, Safe, and Warm
Dream
A Space to Heal and Grow
Ele's Place, a healing center for grieving children and teens, dreamed of creating an open, safe, and warm intake space. Their current area was not only dated but felt cold and institutional. Could they design a space with a nature theme and artistic elements that would offer a sense of peace to the vulnerable? Could they create a reading nook in an indoor tree? Include the serene sounds of a water feature? House a large collection of children's grief books among the sun and clouds and birch trees? As director, Kristine shared this vision with Michael, our owner and visionary, they connected on their own stories of loss and grief. There was a real connection. It was the start of a beautiful dream becoming a reality.
Design
A lot of free thinking and creativity went into this design process. Construction knowledge and artistry were both essential in order to create the 3D birch trees and backlit sun and clouds of a nature rich library scene. We added a comfortable treehouse bench, a peaceful water feature, and cottage bookshelves to set a peaceful tone and lessen the institutional feel of the new intake area. The collaborative process became more personal as members of our team worked closely with the Ele's Place team. We helped raise funds and labor, asking our partners for donations to support the renovations. Many individuals and businesses in the community came together to work on the design and construction of this beautiful project. We'd like to thank DeMagg Tile, Ferguson, American Flooring, and Custom Built team members Josh Baynes, John Baynes, Michael Flory, Dave Defever, Adam Starrak, Michael Carlson, and Sara Majeske for their various donations of time, materials, and finances to complete this.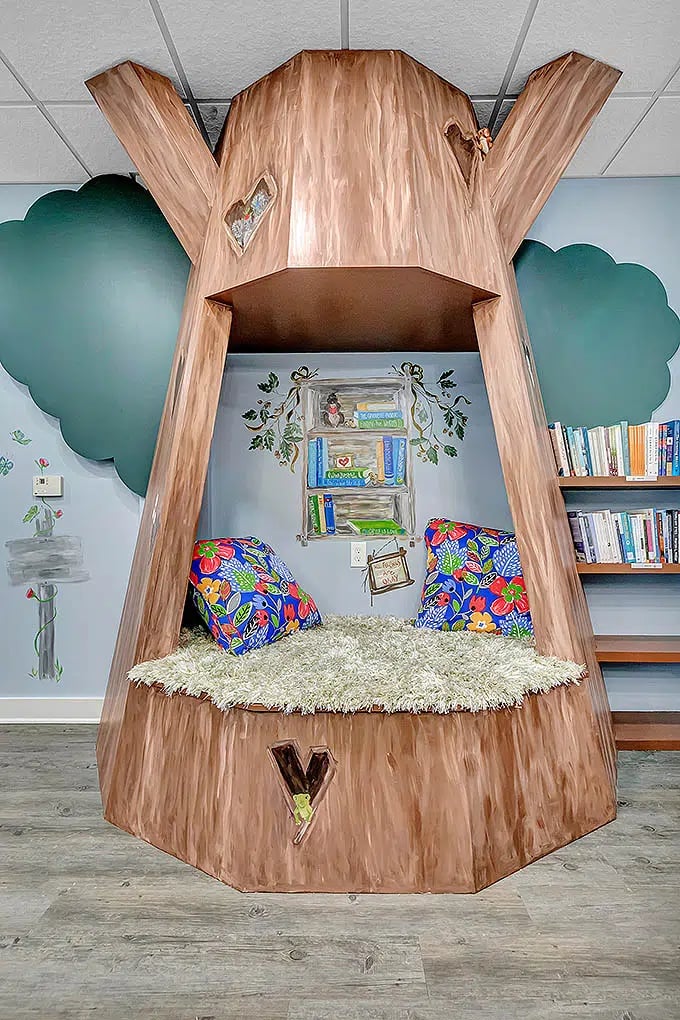 Build
While the construction agreement was made prior to 2020, the Covid 19 pandemic hit Ele's Place especially hard. Because funding and operation abilities were unknown, the project was shut down for two years. However, the dream and the relationship between our two organizations remained alive, and everyone involved was thrilled when the time to begin finally arrived. The production crew had some unique challenges to work around, including parking and cleaning up the jobsite daily and in a timely manner so that evening classes and meetings could continue to run during construction. The end product is nothing short of inspiring. Now the warm and safe intake space has become part of the healing journey offered to grieving children and their families as they walk through Ele's Place doors.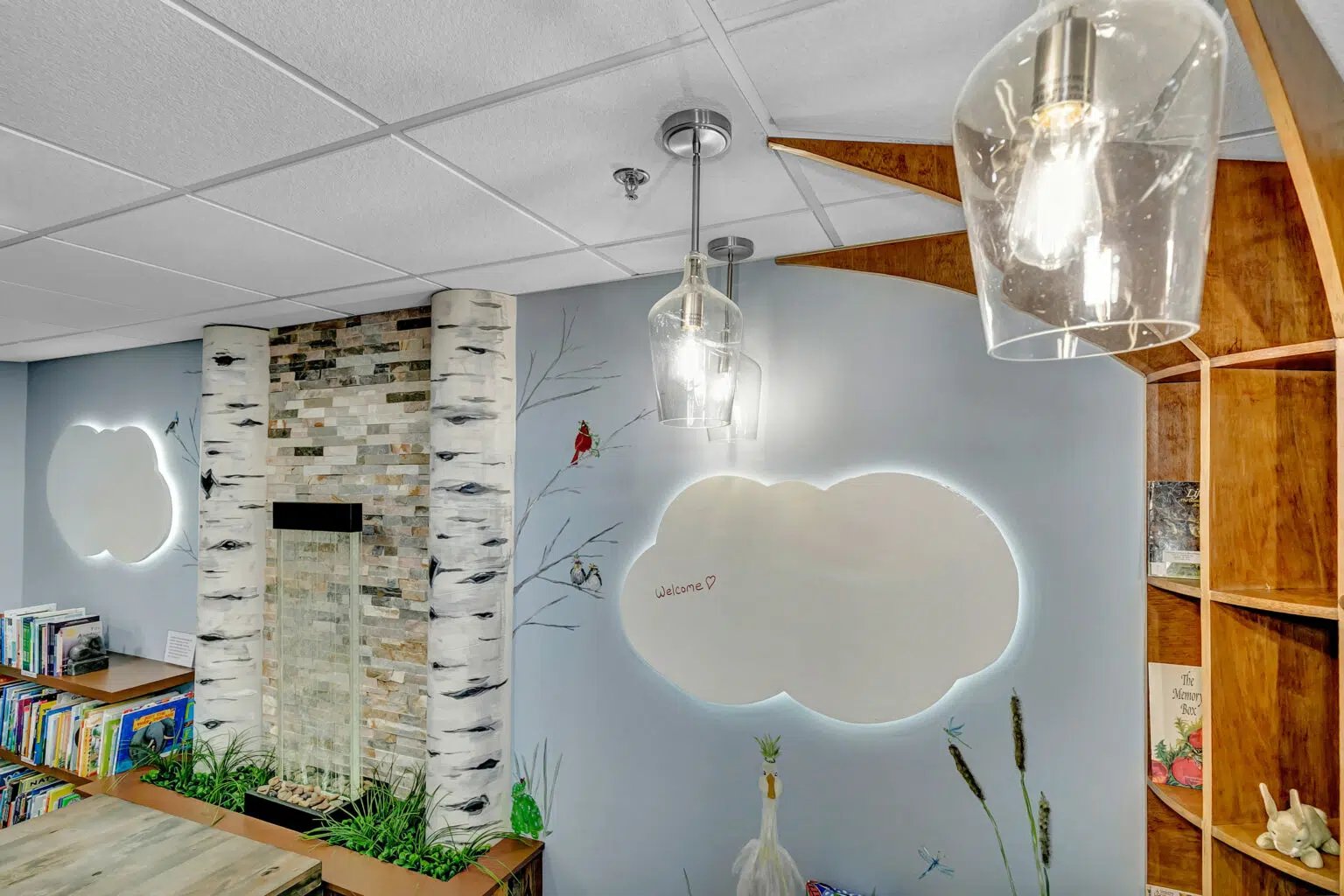 "From start to finish of the library remodel, we felt our project was as personal to the Custom Built Team and their contractors as if it was their home project."

– Kristine Kuhnert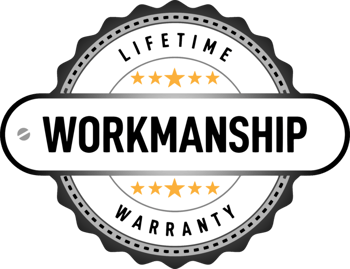 Ready to Get Started?
Contact Our Team Today!